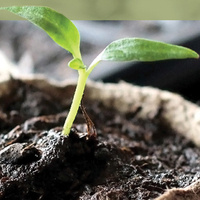 URI Cooperative Extension is pleased to offer FREE vegetable, flower and herb Burpee™ seed packets to schools, community and youth groups, 4-H clubs,...

$50. The game begins at 7:30pm at TD Garden. Bus leaves from the MU bus circle at 4:30pm to head to Boston. URI Students only. All tickets must be...

Free bus and ticket to the UMASS basketball game. Only 75 tickets available. Claim your voucher for this event with your URI student ID from the MU Box...

Save the date for the 3rd Annual URI Brain Fair! Details coming soon.

Any applicant in the process of their application that wants to meet to review their application. These are split into 20 minute appointments through a sign...

Therapy Dog, Phathom who is a Berense Mountain Dog, will be visiting the library once again during exams. Come visit with this very special gentle giant!

KENNETH ROSE URI Interdisciplinary Neuroscience Program and Seeram Lab, Department of Biomedical and Pharmaceutical Sciences Alzheimer's disease (AD) is a...
Bi-monthly conference call for RI C-AIM leadership team.

DOE's Established Program to Stimulate Competitive Research (DOE EPSCoR) is receiving applications from eligible jurisdictions for Implementation Grants....
Rhode Island Women's Basketball hosts Harvard at the Ryan Center